10 Best Cold Pressed Juice Recipes in Singapore [2021]
Joanne, 3 years ago
7 min

read
4486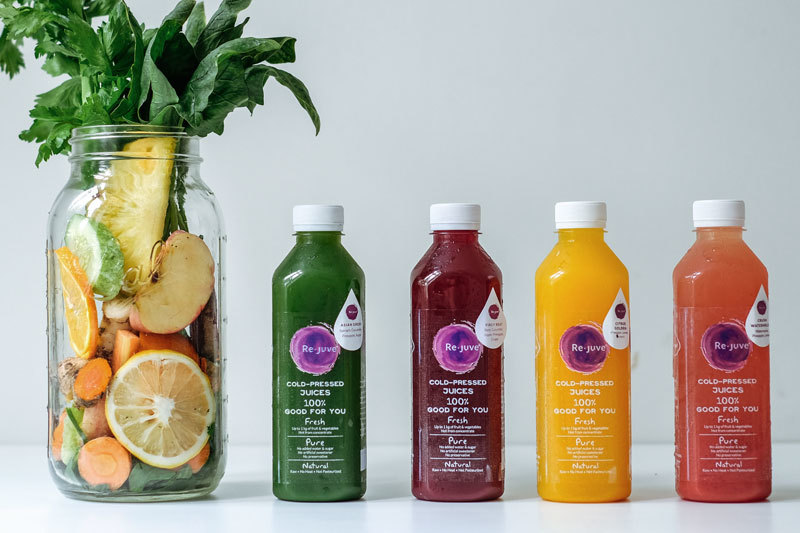 Have you seen these bottled rainbows of liquids lined up in one of the stores and wondered what is that? Cold-pressed juicing has been around since the 90s, but it wasn't until the early 2000s that juice cleansing has made it famous. If you haven't jumped on the cold-pressed juice bandwagon yet, Now is a perfect time! While there is much debate about whether cold-pressed juice can be an alternative cure for any sickness, one thing is for sure, and it's that fruits and veggies are packed with health-boosting nutrients that can help you to fight toxins and help eliminate them much easier. It also helps increase your immunity to fight common diseases. Thus, without further ado, let's kick off our list of the best 10 combinations to make the ultimate drink using a cold-press juicer!
Cold Pressed Juice vs. Normal Juice
Cold-pressed juicing is mainly different from conventional juicing because of the way they extract. Traditional juicers use a technique where a metal blade spins very fast against a mesh filter. This process generates heat that kills the enzymes in your fruits or vegetables and causes oxidation.
On the other hand, cold-pressed juicers crush then press the produce without generating any heat, so there are little chances of oxidation. There are no enzymes killed in the process. You get better, fresher quality juice this way, plus it yields much more.
Here are a few fruit and vegetable combinations which can help make juicing an effective part of your health plan.
1. Detox / Weight Loss
Bitter gourd, apple, lemon – Bitter gourd is excellent for weight loss. This low calorie, low-carb veg activates the insulin in our body, which prevents sugar from getting stored as fat. Adding a few pieces of apple or a few squeezes of lemon helps minimize the bitter taste. Throw in a small piece of ginger to add some zing. It's a great way to jumpstart a healthy weight loss diet when incorporated with a balanced meal. Using more greens and lesser fruit lets you consume more vitamins and phytonutrients that your body needs.
2. Vitality / Immunity
Carrot, apple, kiwi, spinach juice – This juice helps boost your immunity against harmful environmental factors. Juice a large helping of carrots, an apple, and kiwi, then add a fistful of spinach for an energizing snack or as part of a healthy meal. You can also add a squeeze of lemon or lime to the mix to make it more refreshing.
3. Energy Booster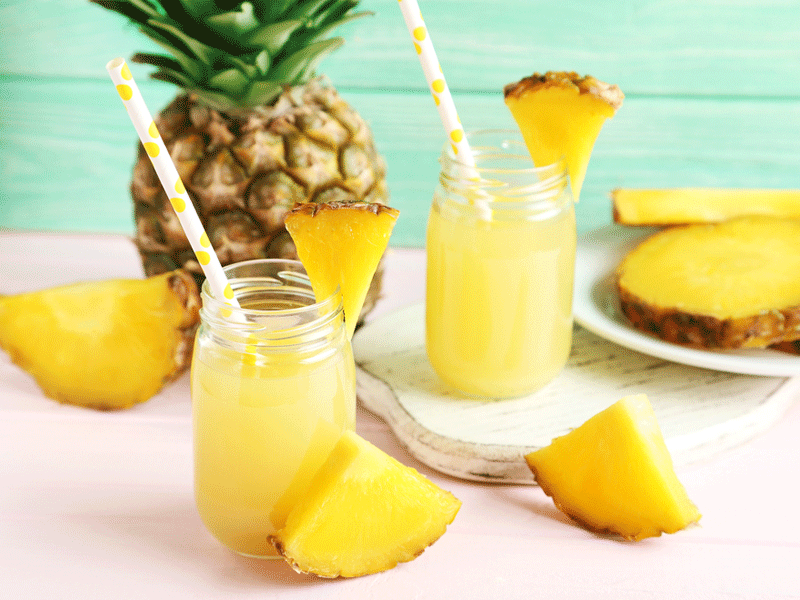 Pineapple, orange, turmeric – If you want an all-natural, power-packed energy drink, juice together 2 parts pineapple to 1 part orange. Sprinkle a teaspoon of turmeric and mix them all. Pineapple contains high amounts of thiamin, which is involved in the production of energy in our body. Oranges are rich in antioxidants that help fight oxidative stress and fatigue.
4. Good Eyesight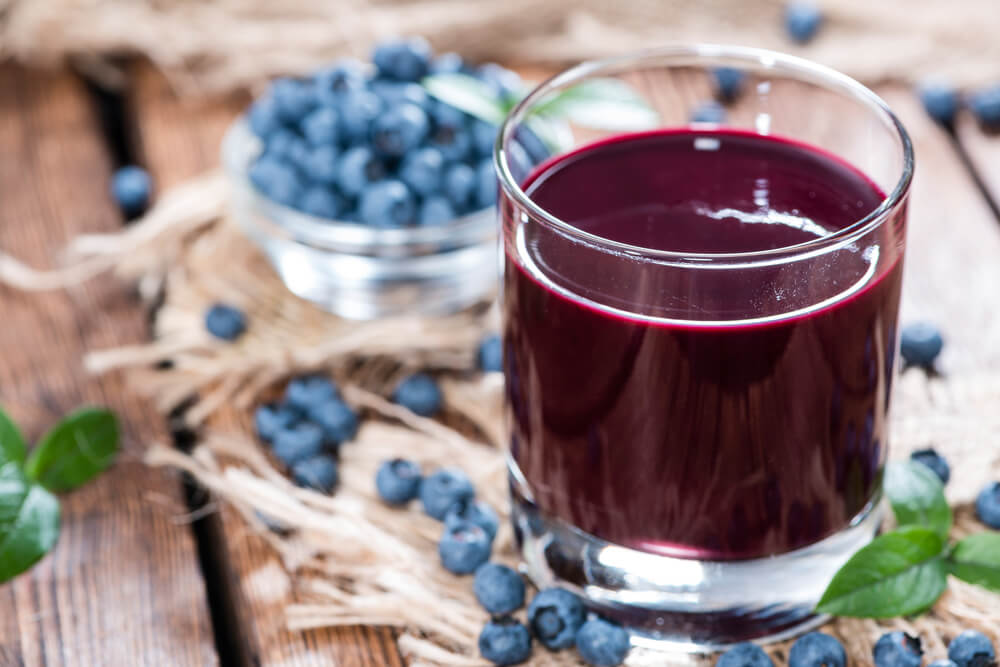 Carrots, kale, blueberries – Carrots are a well-known source of beta-carotene, a nutrient that supports good overall eye health. Kale is a rich source of lutein known to improve eye health and prevent macular degeneration that causes blindness and vision impairment. Need something sweet? Add a handful of cataract-fighting blueberries to the mix, too.
5. Smooth Skin and Shiny Hair
Spinach, cucumber, lemon – A cup of spinach juice has about 38% of the daily value for vitamin C, which is rich in antioxidants that promote healthy skin and hair growth. Cucumber contains silicon and sulfur, which is good for preventing hair fall, while lemon is teeming with vitamin C that boosts collagen production. Juice 2 cups of spinach, a cucumber, and lemon for a refreshing skin treat.
6. Good Digestion
Cabbage, carrots, pineapple/apple – Cabbage juice is a traditional remedy for stomach ulcers and helps keep your gut at its peak shape. Carrot juice also helps to improve the process of digestion. Add a few pieces of pineapple or apple to sweeten the juice and take 20 minutes before meals or as an afternoon snack.
7. Memory Enhancer
Pomegranate, beets, blueberry – Polyphenols found in pomegranate are found to help improve one's memory, according to some studies. Beets help to increase blood flow to a part of the brain that's associated with dementia, while blueberries help to improve verbal memory in those with mild cognitive impairment. It's a sweet, healthy treat that kids will surely love.
Highlights:
Natural cold-pressed juices
Fresh ingredients
Delivery available
If you are lazy to prepare your own juice, Mission Juice has got you covered. The brand offers natural, quality cold-pressed juices that are made using only the freshest ingredients. These ingredients are thoroughly inspected, stored, and handled with care to ensure only the best goes into your juice!
All juice sets that are produced by Mission Juice are specially designed and made to order to assure quality and maintain its freshness.
The brand offers delivery to your doorstep so you do not even have to leave your house to get your juice fix! Alternatively, if you prefer to head down to a physical store, Mission Juice has a stall at Icon Village!
Address
12 Gopeng St, Singapore 078877
Contact Information
+65 8202 1355
Business Hours
Monday to Friday: 8 AM to 7 PM
Saturday: 11.30 AM to 5 PM
Highlights:
100% cold pressed
No added preservatives
Clean and fresh ingredients
J3 Juice is a brand that you should head to if you are looking for juices that are 100% cold pressed. Unlike most of the juices in the market, J3 Juice does not add water, sugar, additives, or preservatives to its juices. In addition, all the fruits and vegetables that are used in their juices are carefully washed with a vegetable wash to safely remove pesticide residues on them. So you can have a peace of mind knowing that the ingredients that are used are clean!
With J3 Juice, you can also be assured that you are getting more nutrients than you expect. This is because approximately 400 grams of fruits and vegetables are cold-pressed into just on bottle of 250ml juice. On top of that, up to 11 types of fruits, vegetables, and berries are cold-pressed to ensure balanced nutrients and enzyme intakes.
The brand also offers variety: Nuts, fruits, vegetables and exotic fruits such as pomegranate are cold-pressed to provide the nutrients, enzyme, antioxidizing properties and other benefits.
| | |
| --- | --- |
| Address | N.A. |
| Contact Information | +65 8118 3916 |
| Business Hours | Monday to Friday: 9 AM to 6 PM |
Highlights:
Organic detox juice
High quality ingredients
100% vegan
Cosmo Cleanse is a brand that you should definitely check out if you are a busy cosmopolitan who is always on the go and searching for a solution to reboot your body system. Their cold-pressed juices cater to all types of lifestyle preferences: from the health-conscious to the fast-food junkies looking to pursue a healthier lifestyle as well as diet.
In addition, with Cosmo Cleanse, you will get 100% certified organic, uniquely cold-pressed juices that were produced in France. The juices are also 100% vegan without any other preservatives and additives. They also contain functional foods that have an objective to serve their end.
Cosmo Cleanse even has a Detox Juice Cleanse Program that is curated to include the perfect blend for specific goals. They invest in 100% certified organic fruits to ensure the best quality during your cleanse. Choose from 1, 3, and 5 days juice cleanse designed to target weight loss as well as detoxification.
In addition, for orders above $100, Cosmo Cleanse offers free shipping island-wide! So, grab your friends and neighbours and start ordering to be a step closer to your health goals of 2021!
Address
55 Serangoon North Ave 4, #01-11 S9 Industrial Building, Singapore 555859
Contact Information
+65 8321 8613
Business Hours
Monday to Friday: 9 AM to 10 PM
Saturday to Sunday: 11 AM to 7 PM
Whatever goal you have in mind, cold-pressed juices can help keep your overall wellness in check. Consider these combinations and add them to your daily meals to make sure you get the right amounts of fruits and vegetables. Check out our article on the best nut delivery in Singapore to add to your healthy lifestyle!
Related posts
Subscribe for newsletter
* You will receive the latest news and updates on Singapore's best trends!