Best 9 Bak Kwa Delivery in Singapore
Javer, 3 months ago
5 min

read
522
No one can deny the taste of a well-baked bak kwa. It is an extremely popular Chinese snack, which is getting popularity all over the world. You cannot expect to start a new year without having a bak kwa in China. It is also considered a symbol of good luck in many places. Due to that much popularity of bak kwa, people may rush to the stores, but the good news is that you do not have to do this as there are numerous quality bak kwa delivery services available in Singapore at your disposal.
Here is the list of 9 best bak kwa services that will help you easily get the snacks.
Bee Cheng Hiang is one of the oldest bak kwa shops in Singapore. Established in 1933, they are, undoubtedly, the master in what they do. One of the things that make this bak kwa different from others is that their products have no preservatives, MSG, added flavors, artificial coloring, or meat tenderizers. They have many flavors, and they vary from recipe to recipe. For example, you can enjoy chicken as well as a beef topping on the usual pork. You can also order their other products, which include rolls, tarts, and others. The bak kwa cost only $32.40 for 600g. Although the delivery is free for orders greater than worth $300, however, you have to pay an additional $25 for delivery below $300.
Founded by Zhang Ziyue and Lee kok Keong, this bak kwa brand became functional in 2014 in Singapore. They have one of the unique tastes in the bak kwa market. Their new recipe is tastier than ever, and more and more people are enjoying this.
Each square is prepared with Brazilian pork and barbequed over a charcoal fire. You can also enjoy their extra spicy bak kwa in the form of Chilli bak kwa. Their bak kwa costs $24 for 500g. Although the self-collection option is open, yet delivery just costs $8.
They offer one of the cheapest bak kwa in Singapore with excellent taste. Usually, companies reduce the quality at the lower rates, but this is not the case here. You can get 500g of bak kwa for just $20. So, if you are a foodie, you will not like to miss their list, which includes Hand-made Tender Pork BBQ Bak kwa along with Sesame Pork, Garlic Pork, Pineapple Pork, and Kimchi Pork. Self-collection from stores is also available, yet you can order delivery for just $8.
Characterized by its mouthwatering aroma, this bak kwa is best for those who want who are seeking for a wonderful experience. Their customers love the way they present their products in a different way. Also, they have a distinctive taste, which makes this grill store stand out from others. Usually made from grain-fed Australian pork, you can enjoy both traditional slices as well as chili slices.
Prepared by old and traditional methods, this bak kwa tastes better than anything else available in the market. Their unique spices give their bak kwa a uniquely distinct flavor that will leave you craving for more!
You will have a variety of choices, including monascus bak kwa, chicken seaweed sesame bak kwa, and duck bak kwa. They use monascus rice wine to marinate the pork, which they use in bak kwa making.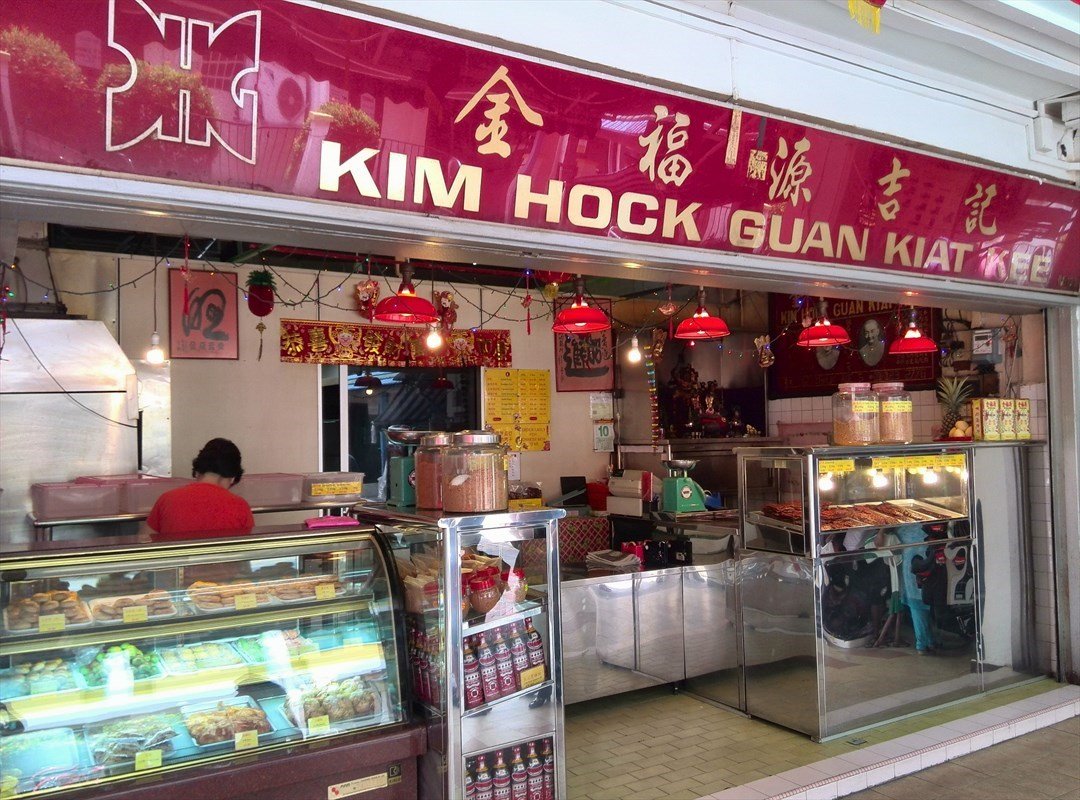 Marinated in special spices, their bak kwa will make your day once you eat it. The feature which makes them unique is their old established method of baking. They make it in such a unique way that the excellent taste becomes inevitable. Their products include spicy sliced pork bak kwa, which they prepare without any minced meat.
Their wide variety of foods makes this store distinctive from others. They have bak kwas available in different flavours, including their famous turkey bak kwa. You can also enjoy crocodile bak kwa here. Special Chinese herbs are used in their bak kwas, which make it treat to eat.
You won't find the word vegetarian with usual bak kwa shops. However, the friendly vegetarian makes sure that vegetarian people do not leave behind while celebrating the new year or when others are eating bak kwa. They make it possible with their BBQ soy jerky offering, and non-veg would also love to taste it. You can get 220g of bak kwa for just $5.89.
Lim Chee Guan offers tasty bak kwa at affordable prices. With any order above $50, you can get free delivery. Their variety of flavours gives you more choices to select the cube of your choice. Marinated in unique spices, the bak kwa is so tasty that you will crave for more. Their unique topping will please your eyes, and it will help you satisfy your craving for bak kwa.
Finding a well-baked and healthy bak kwa is not an easy thing in today's saturated market. These above-mentioned bak kwa stores in Singapore are best in giving you a cherishing experience in bak kwa and you will seek more once you eat them.
Related topic: 7 Best Cold Brew Delivery in Singapore

Related posts
Subscribe for newsletter
* You will receive the latest news and updates on Singapore's best trends!
Trending Posts