7 Best Backpacks in Singapore [2021]
Norazim Azami, 3 years ago
6 min

read
4569
Backpacks are just like our companions during travels. As a matter of fact, it is perfectly normal for you to explore more to find the best travel backpack for you. After all, there is no harm in making our travels easier, right?
Lucky for you, we are happy to help you in this journey of finding the perfect backpack that is affordable, quality and stylish. Simply sit back and read our top choices of backpacks that you should consider for your next travel as soon as our borders are open!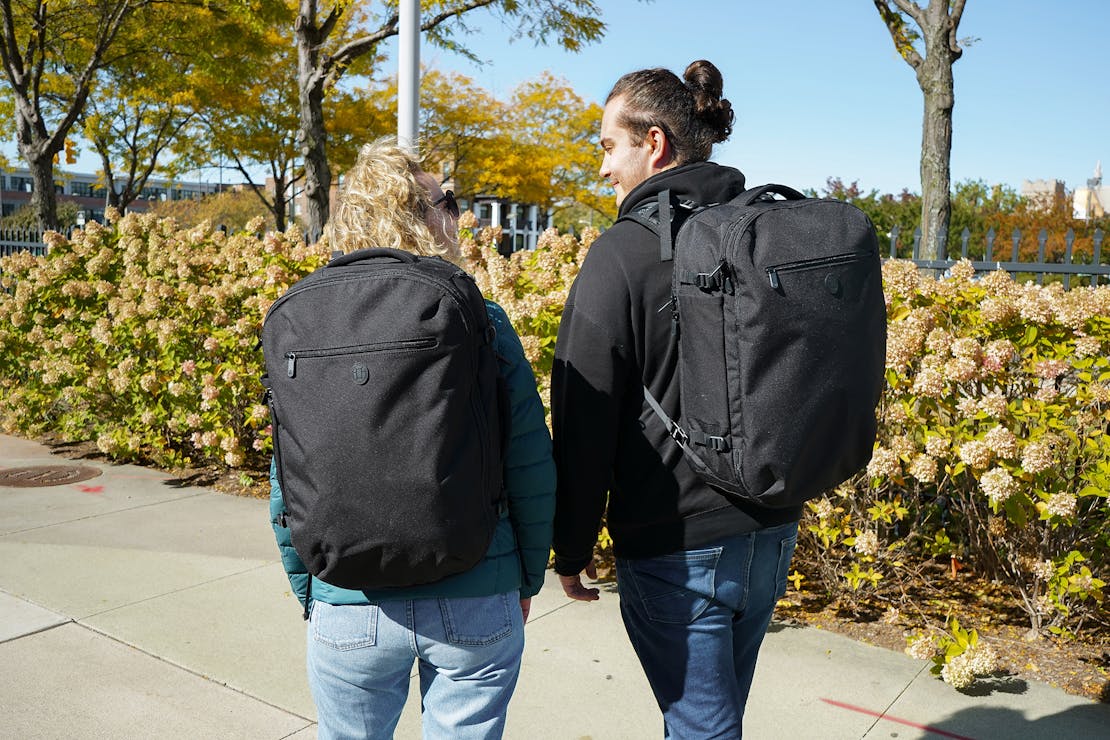 Organised backpack:
This great quality backpack has all the bells and whistles of a modern backpack. This includes a laptop/tablet sleeve, weather-resistant fabric, impressive compartments and lightweight construction that will help you travel peacefully.
Ideal size:
As a matter of fact, this 45L perfect size carry-on is also allowed in smaller aircraft.
Not only do you get a fantastic space for a week's worth of essentials. Rather, don't have to pay for additional baggage fees! Instead, you can now fulfil your dreams of exploring cities and streets in your travel without having to drag a suitcase of cheap plastic wheels.
More importantly, hands down to Tortuga Setout for being an amazing product that customers can look for affordability, functionality and long-haul durability.
For quality, you can't beat Peak Design 45L Backpack. In fact, this is easily one of the most practical and spacious backpacks in our list!
Best protection:
This premium backpack is equipped with impressive protection features that will surely amaze you. The incredible protection features that we love includes:
400D weatherproof material & PU-coated interior that is rain-resistant
The ultra-light padded foam which provides a secure structure
Protected luggage tag holder
After all, you can never be too careful with your personal items.
Impressive compartments:
As for organisations, this backpack is ahead of the game in offering sufficient and neat categories for you to pack a lot without creating a mess.
Definitely worth investing if you are a frequent traveller!
Style:
This sleek and modern backpack is one of the most popular choices designed for business travel. Its classy faux black leather exterior will definitely make everyone envious of your bag.
Impressive and neat storage:
More importantly, this backpack never disappoints in offering ample space pocket for laptops as big as 15-inch. If that's not big enough for you, you can even keep a few of your business outfits and other important work documents.
Security and durability:
Its hidden pockets will also make it easier for you to keep all of your valuables such as passport and cash.
Rain? Fret not, this bag got it covered. Literally, with its water repellent material, you can rest assured that your next business experience will be a smooth one.
For those of you out there who love trekking and hiking, this is a perfect companion for you.
Affordable and high quality:
What we love about this water-resistant backpack is its affordability compared to most backpacks you see in the market. Besides being able to stand harsh and extreme conditions, this 50L backpack has a spacious interior with multiple compartments that for you to survive in long trips while you embrace Mother Nature.
Safety first:
This cheap alternative will also amaze you with its impressive ergonomics that will protect your shoulders and back from strain. Indeed, this bag is a classic example of us being able to travel without having to burn a hole in our wallets.  
And ladies, we got your back!
Versatility:
Seriously, this affordable and multifunctional modern backpack is perfect for almost anything! This includes school, casual day out and even a short getaway to other cities.
Say no to pickpockets:
Another cool feature about this backpack would be its minimalist yet tasteful design. We all know how often tourists are targeted by pickpockets overseas. This is way better than backpacks with flashy design that could attract attention to your phone, wallets or other precious items in your backpack.
Impressive storage:
For what is worth, this high-quality backpack with a polyester canvas can comfortably store your 13-inch laptop and anything that is A-4 shaped.
Ladies, if I were you, I would definitely get my hand on one of these!
Price: $34.10
You have probably heard of this one. This backpack from Herschel literally oozes practicality and innovation. It is also one of the most popular choices amongst students, working adults and frequent travellers.
Goodbye smelly sweat:
Equipped with a mesh back padding, this backpack is ahead of the game in adapting to hot and humid countries. In other words, you don't have to bear the stink of your own sweats all absorbed by the bag after a whole day of adventure in your next travel.
Goodbye pain:
This product has the right blend of gadget-friendly small pockets and large compartments perfect for your 15-inch laptop or other essentials. You will never run out of space in this 25L backpack. And here's another great news! No matter how heavy or fully packed this backpack is, many customers have praised this brand for being amazingly comfortable and lightweight in their experience of using it. Clearly, this is a great choice if you need way pack way more luggage than usual.
Diversity in designs:
For the more stylistically adventurous, it even comes in 9 different color combination for you to choose from! You can definitely choose one that reflects your personality the most.
For style, you can't beat Lotuff's Leather Backpack, which works equally well for business trips or any types of travel you have in mind. Likewise, it is multifunctional as a briefcase too.
Versatile in styles:
We love this backpack because of the high fashion vibes that it exudes. As a matter of fact, it looks good on literally anything. Designed and handcrafted in America, this backpack is perfect for both men and women.
Don't let the size fool you:
Likewise, if you are worried about space, fret not! This backpack with its six-inch top zipper pocket is perfect for day trips and short getaways where you only have to essentials like your laptops, phones, passports and keys.
High-quality investment:
Of course, it may not be the largest backpack. However, size doesn't speak everything. In fact, it is perfectly made with incredibly lightweight yet resistant leather. Definitely one of the most practical and long-term backpacks we recommend investing on in this list.
Choosing and buying a backpack for your next trip is undeniably a time-consuming process. You'll have to explore, research and ask around for people's reviews a lot. If you are still feeling lost about what might be the best option for you, I would personally recommend you to read up on the rules of choosing a backpack that may enlighten you. You'll find the perfect travel backpack for your trip in no time at all!
And it will be a backpack that will last you years and years and years!
Related posts
Subscribe for newsletter
* You will receive the latest news and updates on Singapore's best trends!