23 Best Alcohol Delivery Services in Singapore [2022]
Joanne, 3 years ago
19 min

read
10505
There are many alcohol bars in Singapore, but the comfort you get from popping a cold one at home after a long day of work is unrivalled. For those of you who are looking to stock up on your favourite alcohol beverages at home, look no further, as we have compiled a list of the best alcohol delivery services in Singapore for you.
Highlights:
Wide variety of alcohol
Affordable prices
Warehouse sales
Since its launch in 2012, Cellarbration has been the online and retail destination for the largest selection of Spirits, Wine and Beer in Singapore and South East Asia region. It has achieved remarkable growth in these markets with its high online profile and a country-wide presence of 4 impressive retail location around main districts in Singapore.
For many people, Cellarbration seems to be one of the classic shops for liquor. However, the e-store provides you with plentiful hidden gems involving a different variety of spirits available.
You can browse the beer collection online and get great offers with online delivery. From vodka to wine, you will find anything related to Alcohol at Cellarbation. What makes it more remarkable is their vast collection of whiskeys which vary from Blended, Rye, Single Malts, Bourbon, and many more. If you are considering picking up some last-minute booze, then you must go with it, which delivers you best at affordable prices.
| | |
| --- | --- |
| Address | Multiple locations: See here |
| Contact Information | info@cellarbration.com.sg |
| Business Hours | See here |
Highlights:
World renowned
Great selection of beverages
Affordable
Paneco Singapore is a part of the effective and world-renowned brand. The brand was founded in 2015 and is part of the successful Paneco.com brand which is one of the largest online alcohol retailers in the world.
As one of the leading platforms providing the best alcohol delivery services, they conceit themselves on providing the greatest selection of alcoholic beverages. From commercial vodkas to premium scotch, whatever you are looking for, here you will get alcoholic beverages for any occasion. You need to place your order for alcoholic drinks before 4 a.m.
At Paneco Singapore, they leverage their worldwide alcohol wholesale and retail business to provide the cheapest prices for their customers. With stores on 4 continents they know where to source the best possible prices on the brands you love.
So, if you want to enjoy alcoholic drinks with your friends comfortably at your home, Paneco can be your best opinion.
| | |
| --- | --- |
| Address | 3 Temasek Ave, Singapore 039190 |
| Contact Information | +65 3138 4353 |
| Business Hours | NA |
Highlights:
Reliable delivery
Wide collection of alcohol
When it comes to efficient and quality stock, then Prime Liquor is worth its services. The online alcohol retailer based in Singapore connects alcohol lovers with a wide range of brands around the globe, at an affordable price, right to their very doorstep. As one of the fastest alcohol delivery services providers in Singapore, Prime Liquor can deliver products within 45 minutes till 3 a.m.
The plus point is that they provide you with a tracking link so that you can track the movement of the driver. Here, you will find an extensive collection, including wine, beer, spirits, and many more.
| | |
| --- | --- |
| Address | WeWork Singapore, 380, 16-01 Jln Besar, 209000 |
| Contact Information | +65 8133 3943 | hello@primeliquor.sg |
| Business Hours | 12 PM to 3 PM, Daily |
Highlights:
Homegrown brand
Exciting selection of alcohol
Free delivery above $50
Jarbarlar is a homegrown liquor e-tailer based in Singapore. Started by a group of alcohol enthusiasts, Jarbarlar aims to introduce new, exciting, and delicious alcohol beverages from all around the world to the Singapore market. Whether it is Aperitif, Beer, Cider, Cognac, Gin, Japanese Whisky, or Champagne, Jarbarlar has got you covered. Their selection of drinks are truly endless, thus you're bound to find one you love!
We specifically rate Jarbarlar for its convenience. They are extremely professional, and provide a no-nonsense shopping experience. Simply add to cart, then sit back and relax as your order will arrive the very next day. Moreover, delivery is free if your order is above $50!
All in all, Jarbarlar is truly the go-to-place when you need a quick alcohol fix. What are you waiting for? Check out Jarbarlar today!
| | |
| --- | --- |
| Address | 2 Yishun Industrial Street 1, #07-27, Singapore 768159 |
| Contact Information | +65 9664 8566 |
| Business Hours | Monday to Saturday: 9 AM to 6 PM |
Alcohaul is an on-demand wine, beer, whisky, and spirits marketplace that makes getting alcohol products as hassle-free and insanely easy! Simply search for your favorite brands or discover new ones from the comfort of your couch and have them delivered directly to your doorstep
With a selection of various drinking games to the best alcoholic drinks, Alcohaul always delivers you with the best. You will get surprised to know that the ambitious bartenders of Alcohaul also stock different implements and bar tools. The beer collection includes spirits, beers, sakes, and flavoured syrups. So, it is the best option if you are considering getting the finest alcohol delivery at a reasonable price.
| | |
| --- | --- |
| Address | 01-06, 1 Sims Ln, Singapore 387355 |
| Contact Information | +65 6240 6822 |
| Business Hours | 12.30 PM to 12.30 AM, Daily |
Highlights:
Bartending equipment available
Quick delivery
Great for last minute needs
Not able to drink at your favourite bar? Then, don't worry because Alcohol Delivery supplies anything from wine, spirits, and mixers to bartending equipment.
Singapore Alcohol Delivery offers 1 hour Alcohol Delivery service anywhere in Singapore. This means that the brand guys will bring you alcoholic drinks in a short time. So, if you are looking for drinks in the last minute plan, then Alcohol Delivery is the right choice.
| | |
| --- | --- |
| Address | NA |
| Contact Information | +65 9244 5533 | sales@alcoholdelivery.com.sg |
| Business Hours | NA |
Highlights:
Established since 2007
High quality
Affordable
Established in 2007, Winerack is an online wine retailer specialising in selling wine in Singapore at a considerable discount from your conventional retail store. This retailer imports 90% of its wines direct from a small number of vineyards, ensuring its quality and affordability.
Winerack intentionally chooses to concentrate on a small selection of the best wines and avoids mass-produced wines that you often see at supermarkets. So you can be sure that quality is guaranteed!
To keep costs low, Winerack only offers sales via their online website and doesn't have a physical store. They offer free Delivery on any mix of 6 bottles or more to most areas of Singapore, so be sure to check them out!
Address
18 Tampines Industrial Crescent
01-03B Space @ Tampines
Singapore 528605
Contact Information
+65 6284 0370
Business Hours
NA
Highlights:
Wide range of alcoholic drinks
Non-alcoholic drinks available too
Great service
The Liquor Shop is a top Ecommerce shop in Singapore selling more than 2000 SKUs of alcoholic and non alcoholic beverages on Qoo10, Lazada, Shopee, Food Panda, Honestbee and more.
The brand offers a wide range of alcoholic drinks from beer, cider, rum, cognac, gin, wine, spirits, and whisky to non-alcoholic drinks from soft drinks, carbonated drinks, and water.
With a mission to create the best experience for their clients and to serve them to the best of their abilities, you will surely have a great experience with The Liquor Shop.
| | |
| --- | --- |
| Address | 1769 Geylang Bahru Unit 02-02, Kallang Distripark, SG 339703 |
| Contact Information | +65 9626 0123 |
| Business Hours | Monday to Saturday: 11 AM to 6.30 PM |
Highlights:
More than a decade of experience
Premium alcohol
Supplies to hotels and restaurants
Wines N Spirits is an online whiskey store that aspires to offer you quality premium wines and alcohol delivery services at wholesale pricing in Singapore.
They have a strong foothold of 10 years in the wines and alcohol industry as an appointed distributor and/or wholesaler for all the alcohol and wine brands published in their online store. Their key customer bases include the likes of 5 star hotels, prestigious F&B outlets as well as clubs.
With a strong team of well experienced customer service, logistics and warehouse personnel, you can expect the best quality of alcohol and wine delivery services from us in Singapore.
| | |
| --- | --- |
| Address | NA |
| Contact Information | +65 9223 7443 |
| Business Hours | 24 hours, Daily |
Highlights:
Island-wide delivery
Free delivery with minimum $50 spent
Wide selection of drinks
Whether you are planning a party and want a convenient alcohol delivery or are looking for that "special bottle", Asher is here for you! The online liquor store delivers alcohol islandwide in Singapore, and with a minimum spend of $50, delivery is free! You also can choose to self-collect your items if you need it urgently.
As one of Singapore's largest and oldest wholesale distributors, Asher is able to offer you a deep collection of special alcohols. You will find beers, wines, whiskeys, ales and other spirits you won't find in the supermarket or even at some physical liquor stores. Fill your shopping cart with your favourite drinks and get it delivered!
| | |
| --- | --- |
| Address | 22 NEW INDUSTRIAL ROAD , PRIMAX , 05-13, 536208 |
| Contact Information | +65 6848 8555 |
| Business Hours | Monday to Saturday: 9.30 AM to 6.30 AM |
South Africa is one of the oldest wine producing countries in the world, and yet it is also one of the world's newest wine discoveries. Wine To Share is bringing the true South African wine experience to your home or your establishment.
Wine To Share is a purveyor of fine South African wines. They source only the best wines from highly rated wineries across South Africa's top wine-growing regions such as Constantia, Swartland, Franschoek, Stellenbosch, Walker Bay, Elgin, and Hemel-en-Aarde.
Their cellar carries an impressive range of specially curated wines from everyday wines to award-winning and limited-release labels. The brand's wines range from delicate Pinot Noirs to bold reds; full-bodied Chardonnays to crisp Sauvignon Blancs, and refreshing Chenin Blancs.
| | |
| --- | --- |
| Address | 12 Kallang Sector, Singapore 349281 |
| Contact Information | +65 8875 3950 |
| Business Hours | NA |
Highlights:
Wide selection of alcohol
High quality
Temple Cellars offers Singapore's widest craft selection of beers, ciders, sakes, wines and spirits. They take pride in being the leading tastemakers, and champion boutique producers that represent the best quality.
All their beers, ciders, sakes as well as wines are stored at 2 to 5 degrees Celcius and delivered chilled. Shop in-store at UE Square in the Robertson Quay area, or shop online and enjoy the experience in the comfort of your home with chilled deliveries to your door step.
Address
81 Clemenceau Avenue UE Square #01-12, 239917
Contact Information
+65 6262 2191
Business Hours
Monday to Friday: 12 PM to 10.30 PM
Saturday: 12 PM to 10.30 PM
Sunday: 12 PM – 7 PM
Highlights:
Drinks for all budgets
1 hour delivery
Free delivery with minimum order of $50
Mabuk Monkey offers 1 hour alcohol delivery services that enables customers to enjoy a large variety of drinks at affordable prices. Their drinks are delivered chilled and all their beers arrive ice-cold and ready to drink.
Whether you are at home, or at a park for a picnic, Mabuk Monkey will delivery your drinks to you in an hour. Just order a minimum of $50 and you are eligible for free delivery!
All in all, Mabuk Monkey is a convenient delivery company that offers a great range of boozy treats at various prices to suit all budgets and occasions.
| | |
| --- | --- |
| Address | NA |
| Contact Information | +65 6294 1714 |
| Business Hours | NA |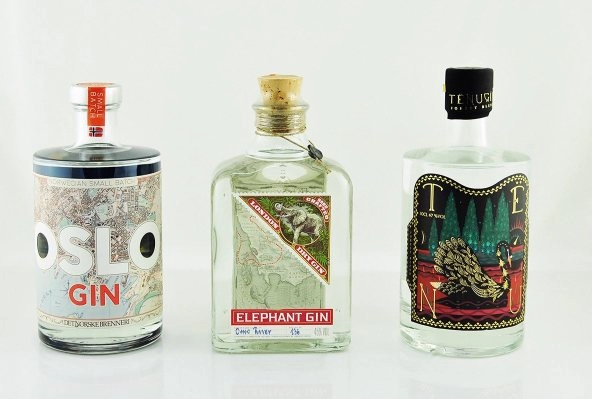 Highlights:
Great variety of liquors
Hard to find liquors
The first retail store, The Liquor Bar, was established in 2015 with their online delivery website www.liquorbar.sg, they became a service known for procurement of hard to get liquors as well as our wide variety of liquors.
Besides having the physical retail store, they also provided delivery of their products to their consumers. Their interest in amazing liquors and the options available to customers made it their purpose to make some of these wonderful bottles available to customers as easy as possible.
Liquor Bar Singapore offers spirits and drinks that would normally be quite hard to find around Singapore. So, it is great for alcohol lovers who love to drink and collect rare and hard to find drinks!
| | |
| --- | --- |
| Address | 93 Geylang Road, S389205 |
| Contact Information | +65 6253 2153 |
| Business Hours | Monday to Saturday: 10 AM to 8 PM |
Highlights:
Great customer service
Wide range of alcohol
Local and imported brands available
Tipsy Topsy is a Singapore registered and Ecommerce Retail portal that supplies all kinds of liquors at attractive price with value added services.
The online liquor portal offers you the opportunity to choose not only from a wide range of both locally and imported liquors but also from a wide range of beers and other alcoholic drinks manufactured by the reliable brands in their breweries.
The brand offers an extensive range of Liquors, Beers, Wines, as well as Distilled spirits. Coupled with excellent customer service, your experience at Tipsy Topsy will definitely be great!
| | |
| --- | --- |
| Address | 178, #03-01 Paya Lebar Rd, 409030 |
| Contact Information | +65 6814 0309 |
| Business Hours | 6 AM to 8 PM, Daily |
Highlights:
Free one-hour delivery for orders above $150
Wide selection of unique alcohol
No minimum order
Burnt Ends Cellars is a brand that is brought to you by the same people behind Burnt Ends restaurant, a modern barbeque restaurant.
Through this new branch of their business, their loyal customers can order wines to go with their meals from the restaurant's wine distribution arm. The brand focuses on bringing unique beers, wines and spirits to Singapore. The carefully curated bottles are produced by independent winemakers and wineries that the team trusts and endorses.
With no minimum order and free one-hour delivery for orders above $150, Burnt Ends Cellars is definitely on to check out.
| | |
| --- | --- |
| Address | 20 Teck Lim Road, Singapore, 088391 |
| Contact Information | +65 8350 2962 |
| Business Hours | Monday to Saturday: 11.30 AM to 9 PM |
Highlights:
Free delivery on orders above $150
Free tasting available at stores
Reasonably priced
75cl is Singapore's leading destination for Wine and Spirits. The brand was founded with one ambition: To delight customers with a wide range of quality wines at accessible prices. The team at 75cl works directly with a curated selection of trusted producers and wineries, and strip away the extra retail cost that comes with the middleman. Therefore, you can expect affordable and reasonably priced wines and spirits.
In addition, 75cl applies a 3 tier procurement process to ensure that they only list wines that are of the best quality. For the Tier 1 Tasting, the procurement team travels to the winery to taste wines while understanding the wine-making philosophy held by producers. Next, for Tier 2 Tasting, samples are shipped back for a second tasting within the company. Only wines that receive an internal 80% satisfaction rate will be listed. Finally, in the Tier 3 Tasting, final tastings are conducted with industrial experts and customers to gauge market acceptance.
Therefore, for high quality yet affordable wines and spirits, 75cl is the place to check out!
Address
8 Jalan Kilang Barat, #01-06 Singapore 159351
Contact Information
+65 6479 4506
Business Hours
Monday to Friday: 12 PM to 8 PM
Saturday: 12 PM to 6 PM
Highlights:
Wide variety of Sake
Stringent selection process
High-quality
For all the Sake lovers other there, Sake.sg is a brand that offers various types of sake and Japanese liquor such as shochu, umeshu as well as yomeishu. The brand has a very stringent criteria when looking for a brewery to partner with. Only the breweries that satisfy their strict criteria will be chosen to be the brand's sake suppliers.
Since it was established, Sake.sg has fostered a close working relationship with several renowned and well-established breweries in Japan. You can visit their website to find out more about the established breweries that they are currently partnered up with!
| | |
| --- | --- |
| Address | 61 Yishun Industrial Park A 04-01 Singapore 768767 |
| Contact Information | +65 6748 7820 |
| Business Hours | N.A |
Highlights:
Team of certified whisky ambassadors
Wide variety of whisky and spirits
Exclusive range
The Single Cask is tucked away in a quiet corner of Caldwell House in the historic CHIJMES complex. The bar focuses on independent bottlers and lesser known distilleries. It therefore hosts an impressive collection of their very own exclusive single cask whiskies, single malts from family owned and operated distilleries.
The team at The Single Cask is made up of certified whisky ambassadors and expert bartenders. They are therefore more than qualified to recommend to you the best whiskies and spirits, create for you a whisky flight or concoct a cocktail.
With over 400+ types of Single Malts, boutique Blended Malts, and Single Cask Rums, whisky and spirits connoisseurs will be spoilt for choice. Shop online on their website now!
| | |
| --- | --- |
| Address | 30 Victoria Street Caldwell House CHIJMES #01-25 Singapore 187996 |
| Contact Information | +65 6837 0953 |
| Business Hours | Monday to Saturday: 5 PM to 10.30 PM |
Highlights:
Free same-day delivery for orders above $49
Curated local and imported craft beer
Artisanal wine available
Thirsty Beer Shop is a craft beer retailer that specializes in offering a wide array of affordable craft beers, beer gifts, experiences and merchandise. Since 2012, the brand has been working towards making craft beer in Singapore fun, fresh, and accessible to all.
The brand's website features an array of local and imported craft beer and artisanal wine. In addition, for alcohol lovers out there who are on the look out for a specific type of beer, Thirsty Beer Shop has a Beer Request Form for you to fill up to request for a particular type of beer to be brought in by the team!
Address
THIRSTY HQ 8 Lorong Bakar Batu #04-09, Singapore 348743
Contact Information
+65 9234 7216
Business Hours
Monday to Friday: 9 AM to 7 PM
Saturday to Sunday: 9 AM to 4 PM
Highlights:
Regular promotions
In house Japanese drinks
Free delivery for orders above $100
The Alley Jar is an alcohol curator for unique products in Singapore. The brand offers a wide range of alcohol including Old Monk Rum, Akashi Whisky, Wincarnis Tonic Wine, Hua Pai Moutai, MG Spirit Cocktail, and more! For fans of Japanese alcoholic drinks, you would be glad that the brand even has its own in house Japanese whisky and Umeshu!
In addition, Alley Jar offers free next day delivery in Singapore island-wide for orders above $100 before 5 PM, unless otherwise stated. Ordering online has never been simpler. Simply add your favourite items to cart and click on the shopping cart icon once you are done. Then, review the items you have picked. Finally, fill in your particulars (name, contact number, delivery address, credit card information). Click submit and all you need to do is to wait for Alleyjar to deliver your order to your doorstep!
The brand is also known to run regular promotions for different occasions such as Mother's Day, Father's Day, Chinese New Year Discounts, as well as everybody's favorite Great Singapore Sales! So, be sure to keep your eyes peels on Alley Jar's social media page!
Address
10 Admiralty St, Singapore 757695
Contact Information
+65 9777 1450 | hello@alleyjar.com
Business Hours
Monday to Friday: 10 AM to 5.30 PM
Saturday to Sunday: 10 AM to 12.30 PM
Highlights:
Affordable
Free delivery for orders of 8 bottles or more.
High-quality wines
Through the Grapevine is an innovative wine business created by 2 passionate wine enthusiasts committed to providing customers with a portfolio of sustainably produced and organic wines from vineyards around the world.
The brand recognizes the growing demand of the farm to table concept in food and beverage establishments. In other words, more customers want to know where the wines have come from and how they have been produced. So, Through The Grapevine has done the leg work for you! They source sustainable and organic wines from family-run vineyards that set themselves apart from the mass-produced styles.
Pride themselves on business expertise, wine knowledge, and 15 years of industry experience. Through the years, the founders of the brand love nothing more than introducing vineyards crafting small parcels of beautiful wines at affordable prices.
Here, you will be able to find Mount Brown Estates, Wild River, and Il Lauri wines. More than that, you will be blown away by the quality of the wine, for the price that you will be paying. If you are on the lookout for organic wines, be sure to check out their Walnut Block Nutcracker Range and the ever-popular Collectables Series! Whichever you choose, you will be getting quality, honesty, enjoyment, and discovery in every bottle of Through the Grapevine's wines.
Through the Grapevine offers free delivery when you order more than 8 bottles of wine from them. So, gather your friends and neighbours and get some quality wines just in time for the next festive occasion!
| | |
| --- | --- |
| Address | 183 Jalan Kampong Chantek Singapore 587899 |
| Contact Information | +65 9114 4542 | emma@ttgwines.com |
| Business Hours | NA |
Highlights:
Wide variety of drinks
Quick delivery
More affordable than supermakrkets
Yum Seng Singapore is a brand that offers wholesale alcohol price at your fingertips to your doorstep! The brand offers a wide range of alcohol for all your party needs. Its shop features whisky, beer, gin, wine, brandy, vodka, champagne, soju, rum, mixers, as well as a variety of other spirits. Yumseng is also a 1 stop b2b wholesaler that sells to numerous big food chain restaurants, bistros, nightclubs and bars at low minimum order quantity.
With free 48 hour delivery, you will definitely save a lot more as compared to buying your alcohol from a supermarket. What's more, you do not have to lug the heavy drinks back from the supermarket to your home!
If you need some drinks urgently for a last-minute party or get together, Yum Seng Singapore offers a one-hour delivery option at the cost of an additional $50. So, keep Yum Seng Singapore in mind when you are in need of drinks for you and your guests!
| | |
| --- | --- |
| Address | NA |
| Contact Information | +65 8811 4114 | sales@yumseng.com |
| Business Hours | 9.00 am to 11.00 pm, daily |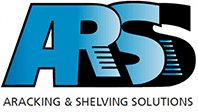 Highlights:
One-stop racking system solution provider
Cost-effective storage
This bonus post is for those of you who are looking for a neat and efficient way to store your alcohol. Aracking is a one-stop racking system solution provider in Singapore. For over 30 years, the brand has been providing solutions that best suit their client's needs and budget. The home-grown company has its very own factory which provides a cost-effective storage racking system in Singapore to both homes and businesses.
Depending on your needs, Aracking & Shelving Solutions offers light-duty, medium-duty, as well as heavy-duty pallet racking. You can use their storage rack systems to save space whether you store your alcohol at your HDB, condo, private home, or office.
Address
WAVE 9, 71 WOODLANDS INDUSTRIAL PARK E9 #02-04, 757048
Contact Information
+65 9833 0402
Business Hours
Monday to Friday: 8 AM to 5 PM
Saturday: 8 AM to 12 PM
This ends off our list of the best alcohol delivery services in Singapore. All the above-listed service providers understand the importance of providing a seamless shopping experience. Trust that if you purchase from any one of these companies, you are truly in good hands.
If you are looking for other brands of beverages that provide delivery, check out our article on the best bubble tea delivery in Singapore here to indulge yourself!
Related posts
Subscribe for newsletter
* You will receive the latest news and updates on Singapore's best trends!
Trending Posts
May 30, 2023

What is Matcha? Matcha...

May 31, 2023

TLDR: In this article,...

May 31, 2023

TLDR: As an audio...