Best 6 Alcohol Delivery Services in Singapore
Joanne, 6 months ago
5 min

read
682
There are many alcohol bars in Singapore, but the comfort you get from popping a cold one at home after a long day of work is unrivalled. For those of you who are looking to stock up on your favourite alcohol beverages at home, look no further, as we have compiled a list of the 7 best alcohol delivery services in Singapore for you.
For many people, Cellarbration seems to be one of the classic shops for liquor. However, the e-store provides you with plentiful hidden gems involving a different variety of spirits available. You can browse the beer collection online and get great offers with online delivery. From vodka to wine, you will find anything related to Alcohol at Cellarbation. What makes it more remarkable is their vast collection of whiskeys which vary from Blended, Rye, Single Malts, Bourbon, and many more. If you are considering picking up some last-minute booze, then you must go with it, which delivers you best at affordable prices.
Paneco Singapore is a part of the effective and world-renowned brand. It is one of the leading platforms providing the best alcohol delivery services. They conceit themselves on providing the greatest selection of alcoholic beverages. From commercial vodkas to premium scotch, whatever you are looking for, here you will get alcoholic beverages for any occasion. You need to place your order for alcoholic drinks before 4 a.m. So, if you want to enjoy alcoholic drinks with your friends comfortably at your home, Paneco can be your best opinion.
When it comes to efficient and quality stock, then Prime Liquor is worth its services. It serves as one of the fastest alcohol delivery services providers in Singapore, which can deliver products within 45 minutes till 3 a.m. The plus point is that they provide you with a tracking link so that you can track the movement of the driver. Here, you will find an extensive collection, including wine, beer, spirits, and many more.
Jarbarlar is a homegrown liquor e-tailer based in Singapore. Started by a group of alcohol enthusiasts, Jarbarlar aims to introduce new, exciting, and delicious alcohol beverages from all around the world to the Singapore market. Whether it is Aperitif, Beer, Cider, Cognac, Gin, Japanese Whisky, or Champagne, Jarbarlar has got you covered. Their selection of drinks are truly endless, thus you're bound to find one you love!
We specifically rate Jarbarlar for its convenience. They are extremely professional, and provide a no-nonsense shopping experience. Simply add to cart, then sit back and relax as your order will arrive the very next day. Moreover, delivery is free if your order is above $50!
All in all, Jarbarlar is truly the go-to-place when you need a quick alcohol fix. What are you waiting for? Check out Jarbarlar today!
With a selection of various drinking games to the best alcoholic drinks, Alcohaul always delivers you with the best. You will get surprised to know that the ambitious bartenders of Alcohaul also stock different implements and bar tools. The beer collection includes spirits, beers, sakes, and flavoured syrups. So, it is the best option if you are considering getting the finest alcohol delivery at a reasonable price.
Not able to drink at your favourite bar? Then, don't worry because Alcohol Delivery supplies anything from wine, spirits, and mixers to bartending equipment. These guys will bring you alcoholic drinks in a short time. So, if you are looking for drinks in the last minute plan, then Alcohol Delivery is the right choice.
Image Credit: Winerack Singapore
Established in 2007, Winerack is an online wine retailer specialising in selling wine in Singapore at a considerable discount from your conventional retail store. This retailer imports 90% of its wines direct from a small number of vineyards, ensuring its quality and affordability.
Winerack intentionally chooses to concentrate on a small selection of the best wines and avoids mass-produced wines that you often see at supermarkets. So you can be sure that quality is guaranteed!
To keep costs low, Winerack only offers sales via their online website and doesn't have a physical store. They offer free Delivery on any mix of 6 bottles or more to most areas of Singapore, so be sure to check them out!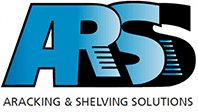 Image Credit: Aracking & Shelving Solutions
This bonus post is for those of you who are looking for a neat and efficient way to store your alcohol. Aracking is a one-stop racking system solution provider in Singapore. For over 30 years, the brand has been providing solutions that best suit their client's needs and budget. The home-grown company has its very own factory which provides a cost-effective storage racking system in Singapore to both homes and businesses.
Depending on your needs, Aracking & Shelving Solutions offers light-duty, medium-duty, as well as heavy-duty pallet racking. You can use their storage rack systems to save space whether you store your alcohol at your HDB, condo, private home, or office.
This ends off our list of the best 7 alcohol delivery services in Singapore. All the above-listed service providers understand the importance of providing a seamless shopping experience. Trust that if you purchase from any one of these 6 companies, you're truly in good hands.
Related posts
Subscribe for newsletter
* You will receive the latest news and updates on Singapore's best trends!
Trending Posts