Best 12 Air Purifiers in Singapore
Gee, 6 months ago
12 min

read
478
A breathe of fresh air is a great thing to take, and an even better thing to be.
Do you know that an adult breathes in around 11,000 liters of air in a day? With the rise of air pollution, people are exposed to higher risk of lung, heart and respiratory diseases.
Why is air quality so important? The air we breathe in everyday can carry many tiny particles such as dust which might affect your health, especially those with allergies.
At times like this, an air purifier can be a lifesaver. It helps to remove air contaminants in order to improve indoor air quality especially in homes and offices. 
Not sure which air purifiers to get? Fret not, you are not alone. Here is a compilation of what makes the cut of your ideal purifier, followed by our Best 12 Air Purifiers sold in Singapore:
Factors to consider when getting an air purifier
What should you look out for in each purifier to determine which is compatible with you? There -are many considerations – Features of Air Purifier, Room Size, Clean Air Delivery Rate (CADR), Maintenance Required, Noise Level and your Specific Needs.
1. Features of Air Purifier
We know that no air purifying device is perfect but there are many manufacturers building air cleaners that employs many complementing features.
It is important to know what features you are looking for. For instance, do you know that HEPA filter is good for trapping all the fine particles but weak against bad odors?
This is where carbon filter will be of use since it specializes in removal of fumes, odors and gases.
2. Room Size
Air cleaners come in all sorts of shapes, sizes and capabilities. Every air purifier can only cover a limited area specified by manufacturers.
Make sure the one you are buying can cover your room space, it would not make sense for a device meant for 30m2 to work for your entire house.
3. Clean Air Delivery Rate (CADR)
CADR indicates how effective a portable air filter is in reduction of smoke, dust and other fine particles. The higher the CADR, the faster the air purifier works.
However, there are air purifiers who do not come with the CADR certification. Thus, you can use it an useful factor to compare all the different devices.
4. Maintenance Required
How often will the air purifier needs to be cleaned? Some air cleaners come with a washable filter so as to increase the durability and performance of the filter in the device.
You might want to consider a maintenance-free device if you are feeling lazy to clean it.
5. Noise Level
Air purifiers can be really loud, especially in a confined space like your bedroom. The faster the fan speed is, the louder the sound it generates.
The best way is to visit the stores and to see if you are comfortable with the sound it produces.
Do a test run of sound at a higher speed, not the lowest, because air purifiers will be more effective with higher run.
6. Specific Needs
This comes down to personal preferences. Air cleaners come in all sorts of shapes, sizes and capabilities. You may like a product with certain shape and size.
There may be special requirements that you will take into consideration such as allergies or asthma.
With this guide, I hope you will be able to find an air purifier that satisfy your requirements! Here is a list of the best 12 air purifiers that you might want to consider:
True HEPA – filters 99.97% of all particles
Real-time PM2.5 counter
Silent – as low as 20 dB
German-design with a 5-year warranty
The Cosmo Prime® Air Purifier is the best overall purifier for most users. It has many unique features that make it extremely value-for-money.
Moreover, Cosmo Prime® uses a True HEPA filter which stops 99.97% of all particles such as haze, dust, germs and even absorbs bad odor with its activated carbon layer.
It also has a Clean Air Delivery Rate (CADR) of 400m³ and an applicable space of 50m² – making it perfect for most rooms. In fact, it's powerful enough to be used in hospital operating rooms, which have some of the strictest hygiene standards in the world. If your goal is for you and your family to breathe clean air, then this is your best bet.
Great for small to medium-sized spaces
High-quality filter
Can be controlled by a smartphone
Compact size that fits anywhere
1-year warranty
Within a time span of just 12 minutes, your room can have clean and fresh air. That's right, it is extremely efficient in cleaning up the air.
Moreover, with a Clean Air Delivery Rate (CADR) of 48 square meters, it is the perfect air purifier for most rooms and small office spaces.
It also has a triple-filter protection that can clear up 99.7% of PM 2.5 particles. It comes with a pre-filter, HEPA filter, and an activated carbon filter. Even in the event of haze, you will have a space of fresh and clean air for you and your loved ones.

Above all, the Xiaomi Air Purifier is small in size and has a modern look that would fit nicely in the corner of any room. All the above factors combined is exactly why this air purifier tops our list of 'Best Air Purifier Sold in Singapore'.
Cleans air super efficiently
NanoProtect filters for extra purification
2-year warranty
Everyone wants the best for their family. With the Philips Air Purifier, your family will be able to breathe the freshest and cleanest air ever!
It's equipped with AeraSense technology that detects even the smallest bad irritants and particles. Moreover, it is powered by the VitaShield IPS that is natural and does not contain any of the bad stuff – like ozone and plasma.
This model comes in 3 different modes (General, Allergen, Bacteria & Virus) that you can choose depending on what you need. If someone is sick at home, the bacteria and virus mode would be perfect in making sure others at home don't get infected as well. Otherwise, the general mode will work great for daily use.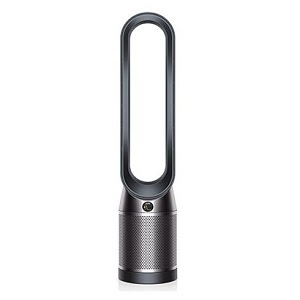 High-quality HEPA filter
Cleans and cools air at the same time
Controllable through WiFi
Very easy to maintain
2-year warranty
Dyson Pure Cool Purifier Fan is a device that kills two birds with one stone. With the hot weather all year round in Singapore, you definitely need a fan to cool you down. Now, how about a fan that also purifies the air at the same time? That's exactly what the Dyson Pure Cool does!
It has a HEPA filter that removes 99.95% of even the tiniest particles from the air. It has an inbuilt intelligent purification system that automatically senses the air quality and adjusts its settings to provide the best quality air for you and your loved ones.
The air that is blown out is cool and fresh. With the bladeless fan, the Dyson DP03 helps to circulate the purified air around the room and makes you feel cool. 
With its futuristic and modern design, it certainly stands out from other bulky and heavy air purifiers. What more, you will only need just the Dyson DP03 instead of both an air purifier and a fan. This is a great design innovation that is beneficial as homes are getting smaller.
The Dyson Pure Cool Purifier Fan is truly one of the best air purifiers sold in Singapore!
Great at removing dust particles from the air
Small and lightweight
Simple to operate
1-year warranty
Does it look hazy outside? Not to worry if you have the Sharp Plasmacluster Air Purifier. It has the Haze mode that is specially designed to combat the pollution brought by hazy conditions. Thus, it will be a lifesaver for months with bad air quality.
Beyond that, it also does well for daily use. Its Plasmacluster ions can help to remove dust, mould, viruses, static electricity, and bad odours. Also, it comes with a sleep mode that will make it seem like it is not even there because you won't be able to hear it while it works quietly.
Sharp's FP-F30E-A is a solid performer. Whether you want an air purifier for day to day use or for days with bad air quality, it will be a great choice and definitely one of the best air purifiers in Singapore.
Cleans the air, odours, and smoke
Removes allergens, dust mites, and viruses
Very quiet operation
The Sharp Car Air Purifier is a top choice if you're specifically looking for an air purifier to put in your car. It can clean the air very fast when you activate its turbo mode. It can also remove harmful particles like allergens, dust mites, and viruses in your car.
Additionally, it can also remove odours such as smoke and even durian smells. Another plus point is how quiet it is – so soft that you won't even notice that it is turned on.
Effective 4 steps air purification
Ionizes and eliminates contaminants
1-year warranty
Few air purifiers come with ionizers. The benefits of ionization are plentiful. It can remove contaminants, allergens, and bad odours at the same time. Novita Puriclean NAP101i purifies and ionizes the air using its HEPA type filter to doubly ensure that the air you breathe is of the best quality.
With 3 simple speed settings and an on-and-off switch, you will find that it is very straightforward to operate. Simple to use, but also very effective. That's a great design in my book.
You must definitely consider the minimalist-styled Novita PuriClean when buying an air purifier as it is truly one of the best air purifiers in Singapore!
Cleans the air in 3 to 5 minutes
Compact size to fit at back headrest
App control and monitoring
While you are on the road, you're exposed to many dust particles even if you turn on the air conditioner. That is why every car needs a good air purifier. If you are on the road often or have young children, keeping the air fresh in the car is vital for good health.
With its compact size, you can install this Xiaomi purifier at the headrest of your seat so it won't clutter up your dashboard. Once you turn it on, it will clean the air entirely in just a few minutes. You can even download the app and use it to monitor and control the air purifier.
On the whole, want clean air for your car? Then you should definitely get this Xiaomi air purifier.

Great smelling aromas
Very affordable
The Water Air Purifier 606A isn't the best air purifier but it is definitely the cheapest. Don't want to splash out hundreds for an air purifier? This could be the option for you. It is a simple purifier that does not have a HEPA filter. However, it can provide great smelling air if you add some aromatherapy essences into the water compartment.
If your priority is just nice smelling air, the 606A Water Air Purifier would be a decent option and is truly one of the best affordable air purifiers in Singapore.
Great choice for larger spaces
Cleans and eliminate odours from the air
Designed to be quiet
Extremely long 5-year warranty
Say goodbye to dust. With a True HEPA filter, the Honeywell HAP18450 is highly effective in cleansing the air of any dust, viruses, and bacteria. Beyond that, it also eliminates bad smelling air such as tobacco smoke and leaves the room smelling fresh. With its trademarked SurroundSeal technology, it ensures particles do not escape from the air purifier.
If you are looking for an air purifier for a larger space, this Honeywell model would be perfect. It has an effectiveness that would be sufficient for spaces between 500 to 700 square feet. You may think such a powerful machine would be noisy. Not at all. Its Quietcare technology reduces the sounds emitted and ensures a clean and also a quiet room.
Honeywell HAP18450 is not a cheap product. It prides itself on its high quality and stands by it with its super long 5-year warranty that will put your mind at ease. When you divide its cost over 5 years, you will find that it is very cost effective.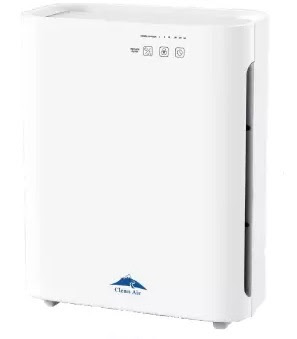 Super efficient with True HEPA
Quiet operation
6 months warranty
Clean Air AP-777 is a simple air purifier that does its job very well. It is equipped with a True HEPA filter which is used in medical facilities. Also, it has an Ultra Violet (UV) light that helps to eliminate bacteria, viruses, and fungi. With these qualities, your room will be the cleanest and most sterile it has ever been!
True HEPA filter
Cost-efficient
With a pre-filter that is washable, this means that you would not have to change the True HEPA filter as frequently. This will help save a significant amount of running costs, making the Clean Air AP-777 one of the most economically-friendly air purifiers around!
The Mi Air Purifier 2H has triple-layer filtration with a True HEPA filter to provide the best purification results. The company claims to upgrade the filter to eliminate 9.97% of particulate matter of size 0.3 microns, making it an excellent entry-level choice for an air purifier.
The True HEPA filter has a 360° cylindrical shape that takes in air from every direction, layering with an activated carbon filter that captures odor, offering a room full of clean, pure air so that you can breathe easily.
Moreover, equipped with a high-quality Japanese SHINYEI particle sensor, this machine calculates indoor PM2.5 quality and displays it on your phone.
In A Nutshell
bring your outdoor life home
All the above factors combined is what makes these air purifiers a worthy contender of the best air purifiers sold in Singapore and thus deserving your investment in them. Get your air purifier today!
Related posts
Subscribe for newsletter
* You will receive the latest news and updates on Singapore's best trends!
Trending Posts