10 Best E-Learning Platforms
humaira, 1 year ago
11 min

read
2499
The world saw a significant shift in the education sector after the COVID pandemic. Online learning, previously known but not widely adopted, has been thrust into the limelight. These days, online learning platforms are easily accessible and are great resources to learn at your own pace.
Unlike traditional learning, online learning platforms are flexible and offer classes and courses that are not usually available. It could be a short skill learning course or even a topic or subject you want to explore. Online after-school classes can also help primary and secondary school students to excel in different subjects.
The best thing about online learning platforms is that you can learn in the comfort of your home without the need to travel. This is not only cost-effective but also time-saving as commuting can take a lot of time.
Today, we have rounded up a few of the best online learning platforms that you can join and sign up for according to your preferences and requirements.
Geniebook – Best for Primary and Secondary Students
The brainchild of tech wizards, designers and educators, Geniebook is an online learning suite of AI-powered learning tools that assist Primary 1 to Secondary 4 students to learn effectively.
Utilising a combination of machine learning algorithm and human teachers trained on MOE's syllabus for primary and secondary school students, Geniebook's products are designed to accelerate students' learning and understanding of subjects including Mathematics, English, and Science.
Their patented AI technology enables Geniebook to identify the topics each student is strong in and the areas they find challenging. The information gathered is subsequently used to generate a customised revision plan aimed at boosting foundations and accelerating improvement in their subjects.
Geniebook's three learning products all feature qualities that make it stand out from the rest:
GenieSmart – an AI-personalised worksheet generator tailored to meet each student's specific academic needs. With access to a library of over 150,000 MOE syllabus aligned questions and instant solutions, GenieSmart customises each student's assignments to reinforce academic strengths and close learning gaps as they progressively complete more assignments. A recent study conducted by their data scientists also reveals that up to 90% of students using GenieSmart achieved improvements after attempting eight worksheets.

GenieClass – live online and recorded classes led by enthusiastic teachers to reinforce key concepts and keep students focused with interactive demos and quizzes. With over 40 engaging classes available every week on a scheduled timetable, students can learn and digest new topics on their subject of choice in the comfort of their homes.

GenieAsk– a real-time teacher-student chat platform, GenieAsk allows students to get their subject-related questions answered every weekday from 3 PM to 9 PM. In addition, they can also get advice for study tips and participate in weekly activities with fellow students in an educational experience that encourages proactive learning.
Aside from its various learning tools for students, Geniebook also provides Progress Reports to parents so that they can keep track of their child's academics.
Popular Courses
English
Mathematics
Science
Fees: Geniebooks offers different subscription plans, depending on the subjects and period you opt for. You can check the subscription plans here and receive a complementary strengths analysis.
2. Udemy– Best for Entrepreneurial skills
One of the most popular training programs, Udemy provides a wide range of online courses like copywriting, marketing, and software.
The courses are sectioned into modules and notes, videos and assignment tests supplement them. Though the courses cannot be downloaded, a user can study online with the Udemy mobile app where the lectures are structured in a podcast-like style.
Many people are concerned about the quality of the courses on the platform since everyone can create and market their courses on Udemy. We have to say that since this platform is recognized and used by companies like Mashable and Forbes, the platform is reliable. Still, we suggest you check reviews and research before taking up a course.
Popular courses
Business courses
IT courses
Creative writing
Fees: Udemy courses vary in price since they are individually priced. Many courses are available for free, but if you take a paid one, make sure to research before enrolling yourself in the course.
3. Masterclass– Best for Master Lessons
MasterClass offers much more than only creative courses. Its standing feature lies in putting artists, writers, chefs and other experts in the instructor's seat.
Almost all courses have about 20 lessons so that you can explore your topic of choice. The best part is that it is coming straight from the people who have been a success already.
These video courses are a combination of practical advice and demonstrations with direct lectures, class discussions, and workbooks, these video courses are a great way to learn the frequently considered opaque professions.
Be it Gordon Ramsay for cooking or Shonda Rhimes for TV writing advice or even design and architecture from Frank Gehry, you can learn it all.
Popular Courses
Writing for TV
Cooking
Gardening
Pricing: MasterClass is a subscription-based platform to take as many courses as you want for $15 per month. However, students have to sign up for one year at a time.
4. Tutopiya– Best for one to one lessons
Founded by Nuna Ghouse, Tutopiya offers live one-to-one e-tuition for subjects like Mathematics and English. Understanding that each child has different learning skills, they also provide one-to-one customized lessons for 8-18 years old students. Moreover, a child can take advantage of the features like flexible schedules and recorded lectures for revision purposes. You can also avail a first free trial lesson after signing up.
The amazing feature of this platform is that the parents are given constructive feedback from tutors after each lesson.
Popular Courses
It offers tuition for different courses. To know more, click here.
Pricing: The prices vary according to different courses.
Successfully educating more than 300,000 students in the past 20 years, I Can Read prides itself as the world's best reading program in English literacy. It offers three essential skills: phonemic awareness, phonics, and blending sequences of phono-graphemes. The kids learn these skills to gain fluency in English reading. Presently, I Can Read offers online classes, via live online teaching.
The kids enjoy the interactive learning experience through songs, videos and built-in- games. The platform encourages children to learn at their own pace and stimulate their imagination.
Pricing: The prices vary according to the course.
6. SkillShare– Best for Creative skills
Are you the one looking for a platform to build or expand your creative skills? Then Skillshare is the right place for you. Skillshare offers categories in four broad categories: Business, Technology, Creative, and Lifestyle. The courses can range from animation and creative writing to hand sewing basics.
The duration of the course is between 30 minutes to an hour. It is great for people with tight schedules yet yearning to learn something new and different.
One of the best things about Skillshare is its Live Sessions of hour-long live sessions that enable learners to work with instructors and even ask questions in real-time.
Skillshare Workshops are courses held over a few weeks for users looking to get more feedback from teachers for more in-depth learning. However, this option is only available to premium subscribers.
Unlike other platforms, Skillshare courses are not accredited. What makes it prominent are its team-based courses – courses for businesses that aim to improve team-building and efficiency management through team-based projects.
Popular courses
Interior Designing
Visual Arts
Writing
Pricing: Skillshare provides two types of subscriptions – free and premium. Instead of pay-per-course, premium subscribers are allowed unlimited access to courses, tutorials and workshops. You can also join groups and take part in discussions. A fuss-free subscription process, great for picking up a variety of skills.
The platform also offers a set of free classes as well, from short, 20-minute videos to longer tutorials of an hour or more. They're not detailed, but they're an excellent way to explore potentially exciting topics.
7. Coding Lab – Best For Code Learning
From coding animation to developing apps and games, this is where you can motivate your kids to embrace the world of programming.
Founded by Yong Ning Foo, an MIT Alumnus and had worked in Silicon Valley, Coding Lab's prize-winning curriculum aims to inculcate a passion for coding in every student.
Coding Lab proposes a comprehensive home-based e-learning program, including everything from live video conferences with tutors to video-on-demand. Students aged 7 to 18 can enjoy 10% off on all the courses available for online classes.
The platform takes great pride in its students who have taken medals at the National Olympiad in Informatics and represented Singapore in Global Competitions.
Popular Courses
Python
Robotics
Game Development
Pricing: The prices vary according to the classes and courses.
8. Coursera– Best Overall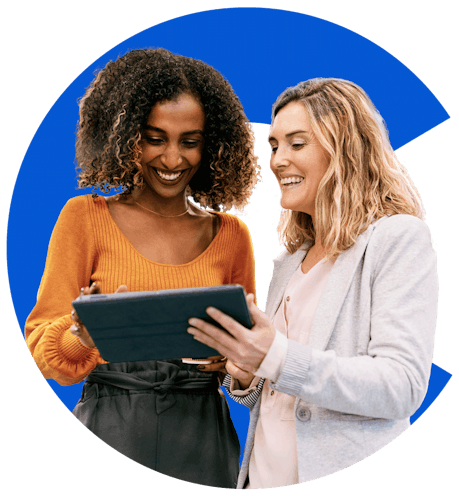 Partnering with more than 200 universities and companies like Google, IBM, Stanford and Imperial College London, Coursera is one of the best learning places. It provides academic courses from actual universities and professors at a nominal cost of getting an online degree.
The educational service was established in 2012 by two Stanford University computer science professors and offers more than 3,000 courses. From business analytics to the foundations of daily leadership, Coursera's variety is overwhelming. This does not mean that it compromises the quality. It works with the best universities and professors worldwide.
Coursera allows for multimedia courses so professors can construct lectures, upload videos, give homework assignments, and assign and grade quizzes and other features that would be present in a "real" online college class.
Interactive transcripts and tools complement Coursera's video lessons for taking notes. Reading materials are given, with assignments graded (depending on the program). A fuss-free interface also enables easy navigation of the site, where courses are carefully categorized. Most importantly, Coursera is available as an app to facilitate learning for digital nomads.
For professional development, Coursera is a good option as you can earn certifications or degrees solely through Coursera that can lead to professional benefits. Even if the aim is not professional, you can also take up challenging and exciting courses to explore your area of interest.
Coursera proposes 5 types of learning programs, the most popular being Courses and Specializations. Featuring a series of courses, Specializations emphasize a particular topic so that users can learn a particular skill. For example, if you're looking to study more about data science to help with the analysis of data, you can choose to take a series of courses that include the different aspects of the topic.
Popular Courses
Project Management
Deep learning
Ai for Everyone
Pricing: Coursera proposes thousands of free online courses. Each course is individually priced (the cheapest is about $30 to $40 and increases from there). However, there are some instances where you can purchase a bundle of courses at a time (and sometimes at a discount) as a "track" or certification/degree program. You can also get unlimited access to more than 3,000 courses with Coursera Plus for $399 a year. It's pretty much the closest you'll get to the online college experience without joining college.
Small business owners can also take up Coursera Business, an arm developed by the organization to help business growth and development. Be it for personal or organizational development, Coursera has you covered.
9. Future Academy– Best For Interactive Online Learning

Learn from the finest tutors in Singapore at Future Academy, who are all extremely qualified with years of teaching experience. They offer online interactive classes conducted live with lots of interactive features equal to a regular classroom session. Its interactive tools include Writing on Whiteboard, working together with Interactive Whiteboard and even getting trophies on the correct answer.
As in their teaching policy, Future Academy adopts a more effective 1v6 teacher-to-students small class size for a more personalized and conducive learning environment.
It offers tuitions for students of elementary classes to A levels.
Popular Courses
Pricing: The prices vary according to the individual course.
10. EdX– Best Pedigree
EdX has a high-end pedigree—it was founded by MIT and Harvard—but an accessible system.
Actual college courses created and taught by college instructors are accessible in a wide range of topics and fields. Its primary focus is STEM fields, but it also offers humanities, arts and language courses as well.
In collaboration with several universities, EdX offers professional degree certificates, in addition to "micro" degree programs at the bachelor's and master's levels, largely as a tool for professional development.
In collaboration with Arizona State University, they also offer a "Global Freshman Academy" to earn transferrable undergrad credits for select lessons. Classes are like "real" online courses: Lectures, reading material, discussions, assignments, and quizzes are just some of the elements you may encounter.
Every course does have an official "start date," cycling over and over again, but once the session begins, students can continue at their own pace.
Popular courses
Nutritional Sciences
Cybersecurity
Analytics
Pricing: The big selling point for EdX is that most of their courses are free—but there's a catch. If you are taking the course for your own learning experience, the free course will work. However, for professional reasons, you should have formal verification. The "verified certificate" option costs about $49 per class.
How To Choose the Best Platform
Online learning platforms have mushroomed more than ever, and it is pretty normal to get confused by the number of options. We have selected categories for adults or those who want to pursue something extra and for kids and teenagers as well.
Since online learning is different for everyone, we have handpicked a few to suit your needs and requirements. Explore each area and analyze what works for you the best.
Related posts
Subscribe for newsletter
* You will receive the latest news and updates on Singapore's best trends!
Trending Posts
May 30, 2023

What is Matcha? Matcha...

May 31, 2023

TLDR: In this article,...

May 31, 2023

TLDR: As an audio...